Our nurses are our backbone. And from your first day as a part of our nurse family, you'll experience a serious investment in your success. Through our Stanley Shalom Zielony Institute for Nursing Excellence, we'll help you identify the opportunities and explore the interests that matter most to you, while helping to develop a career path that's unique and fulfilling.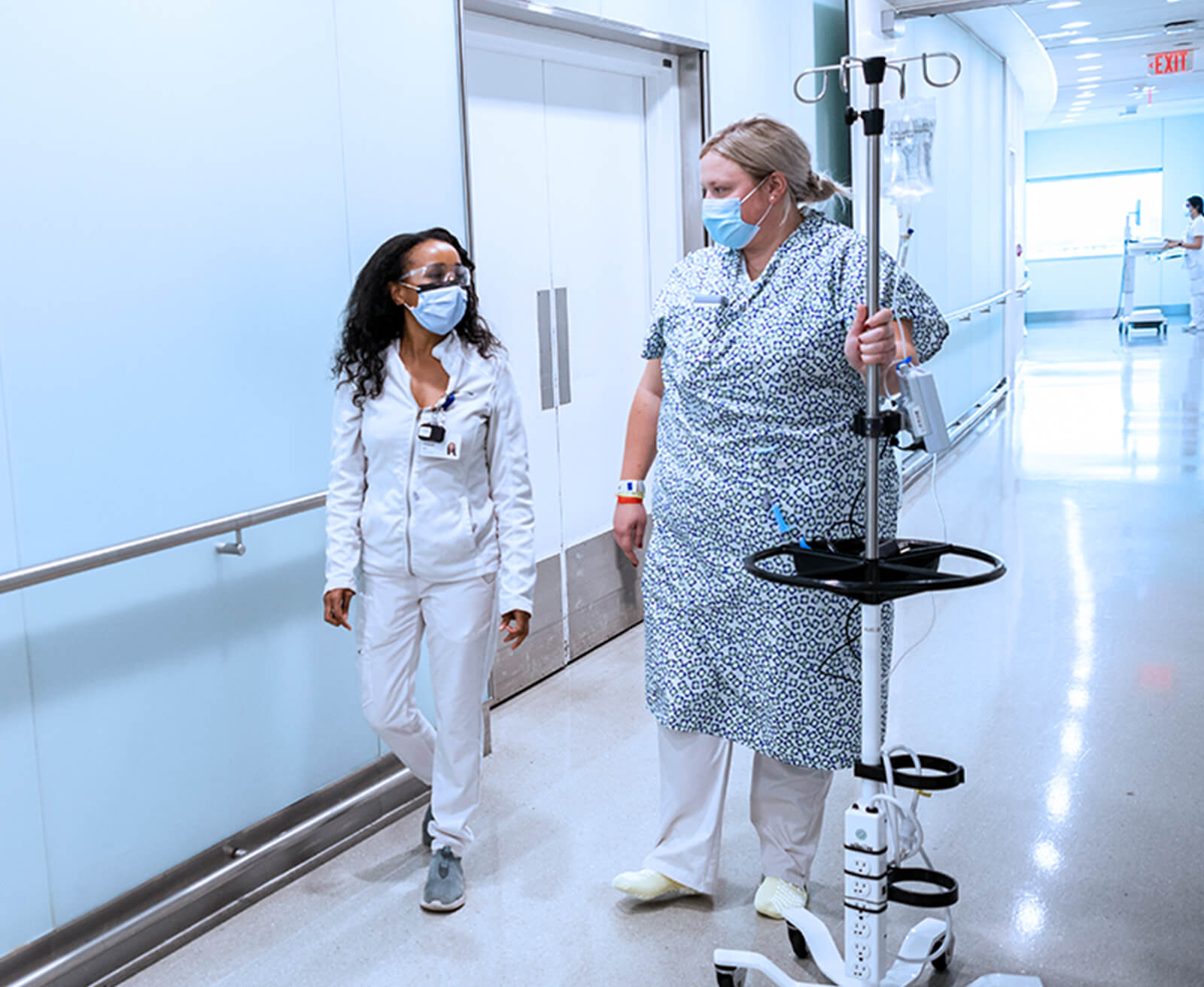 We believe that all experiences are a starting point for your career.
Whether you are just graduating from nursing school or bringing years of experience in a different specialty to a new position at Cleveland Clinic, you will benefit from our residency program. Throughout your residency, you'll work with our Success Coach team of dedicated nursing professional development specialists to build off those experiences. They'll be available to you at all times — in person, virtually and through email — to answer questions and help you grow as a caregiver.
Explore nursing careers
Shared Governance and Professional Practice Model
Here at Cleveland Clinic, our nurses are at the center of it all. They collaborate on multidisciplinary teams, working on solutions to best innovate, improve and advance our mission. It's why, once you're here, your voice will be so important.
We believe practicing shared governance promotes a culture that involves you. It enables our nurses to directly influence care decisions, big and small, which impact patients in meaningful ways. Our professional practice model (PPM) provides guidance and unifies us on a path that aligns and integrates nursing practices with our mission, vision and values.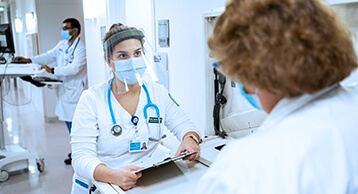 The start of a remarkable career
In your first year with us, you'll be exposed to development opportunities that will allow you to build the knowledge and skills you need to excel while determining your best path forward. This includes building key relationships and taking part in programs and initiatives that will help you identify your passions.
Your residency
Your journey of continuous learning starts during your one-year nursing residency. Together, we'll focus on developing competency, mastering new skills and building on past experiences.
Orientation
Tiered residency
Success coaching
Specialty tracks
Orientation
At orientation, we will help you build upon your experience and create a guide for your professional path. This is the first of many investments we will make in your career. You'll get an introduction to everything from electronic medical record and ECG interpretation training to our regulations, practices initiatives and protocols.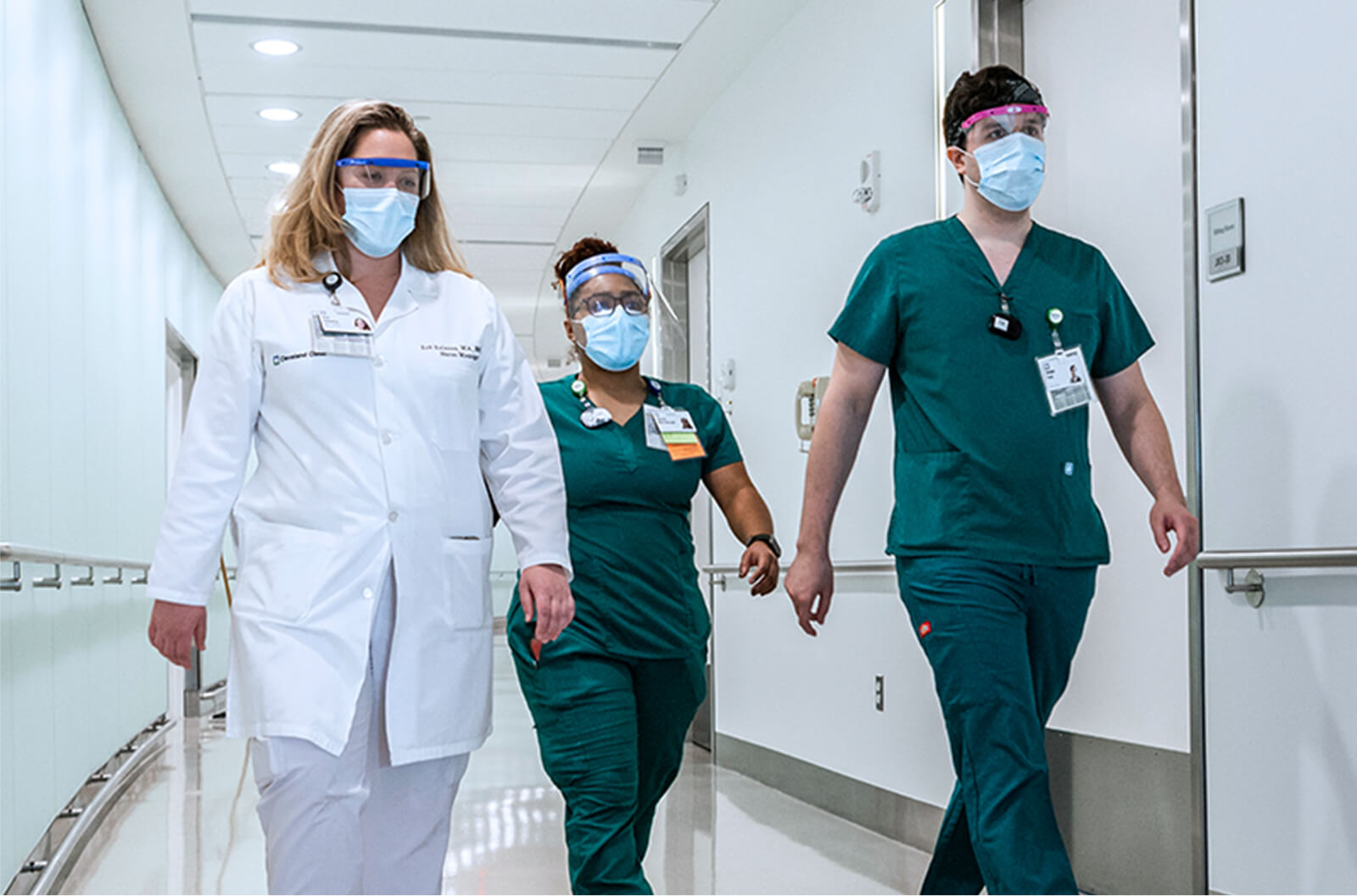 Tiered residency
Our Tiered Residency gives you the opportunity to focus on the learnings that will most benefit you and your specific goals. You'll begin with a 10- to 12-week preceptorship as you develop core competencies. Then you'll transition to Residency Tier 1, geared toward your current patient population and the unique challenges they face. In Tier 2, your professional journey continues with individualized opportunities to grow and enhance your critical thinking skills.
Throughout the residency program, you'll be able to experience high-risk patient scenarios in a state-of-the-art, 20,000 square foot simulation lab dedicated to nursing practice. This gives you the practice you need to feel confident at the bedside in acute situations.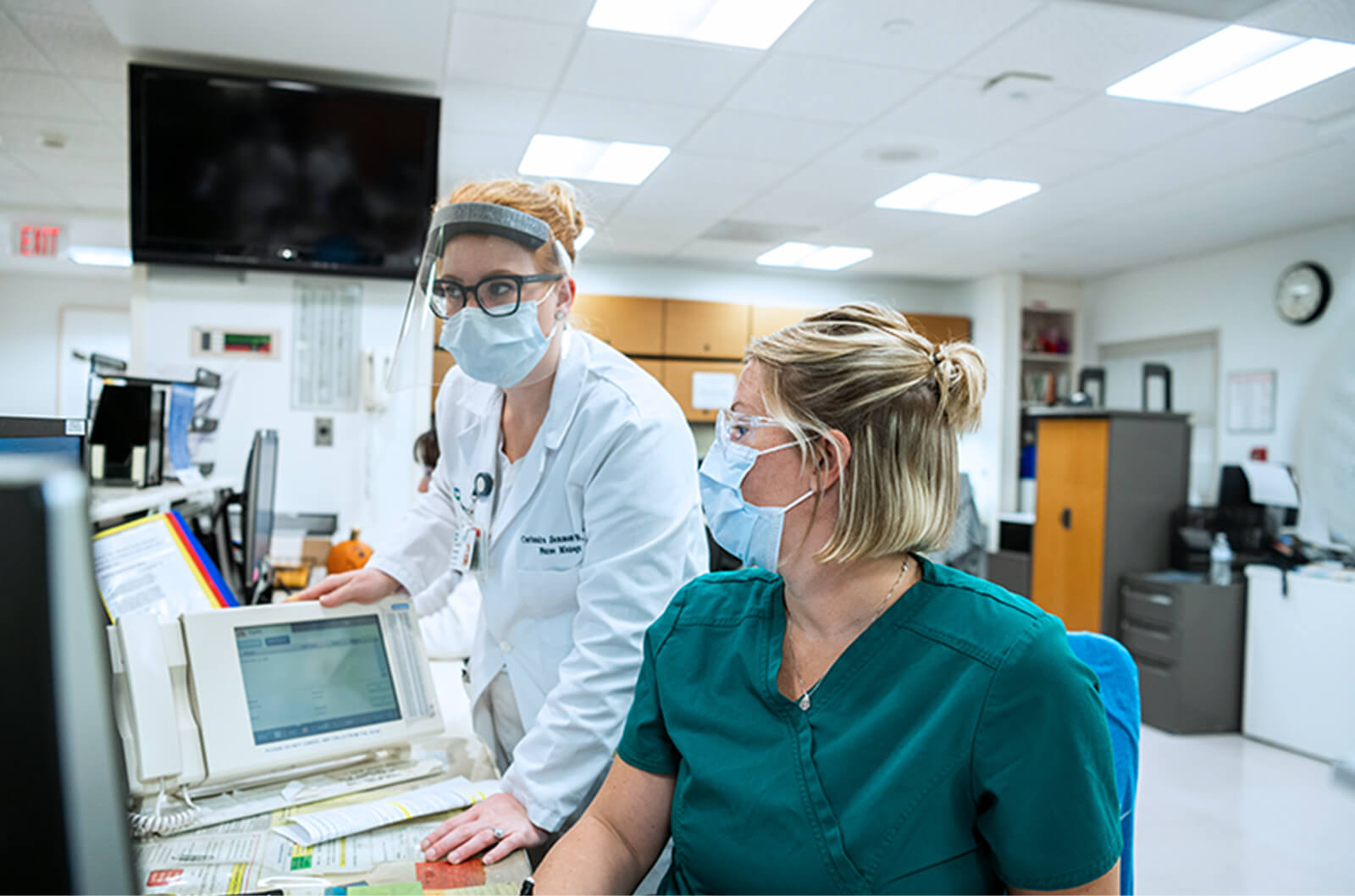 Success coaching
Nursing is an experiential profession. Our Success Coach team will support you through all of your experiences as you learn, grow and develop the confidence to be an exceptional caregiver. With regular communication in person, online or through email, you'll build a strong relationship and have someone you can rely on when you need assistance.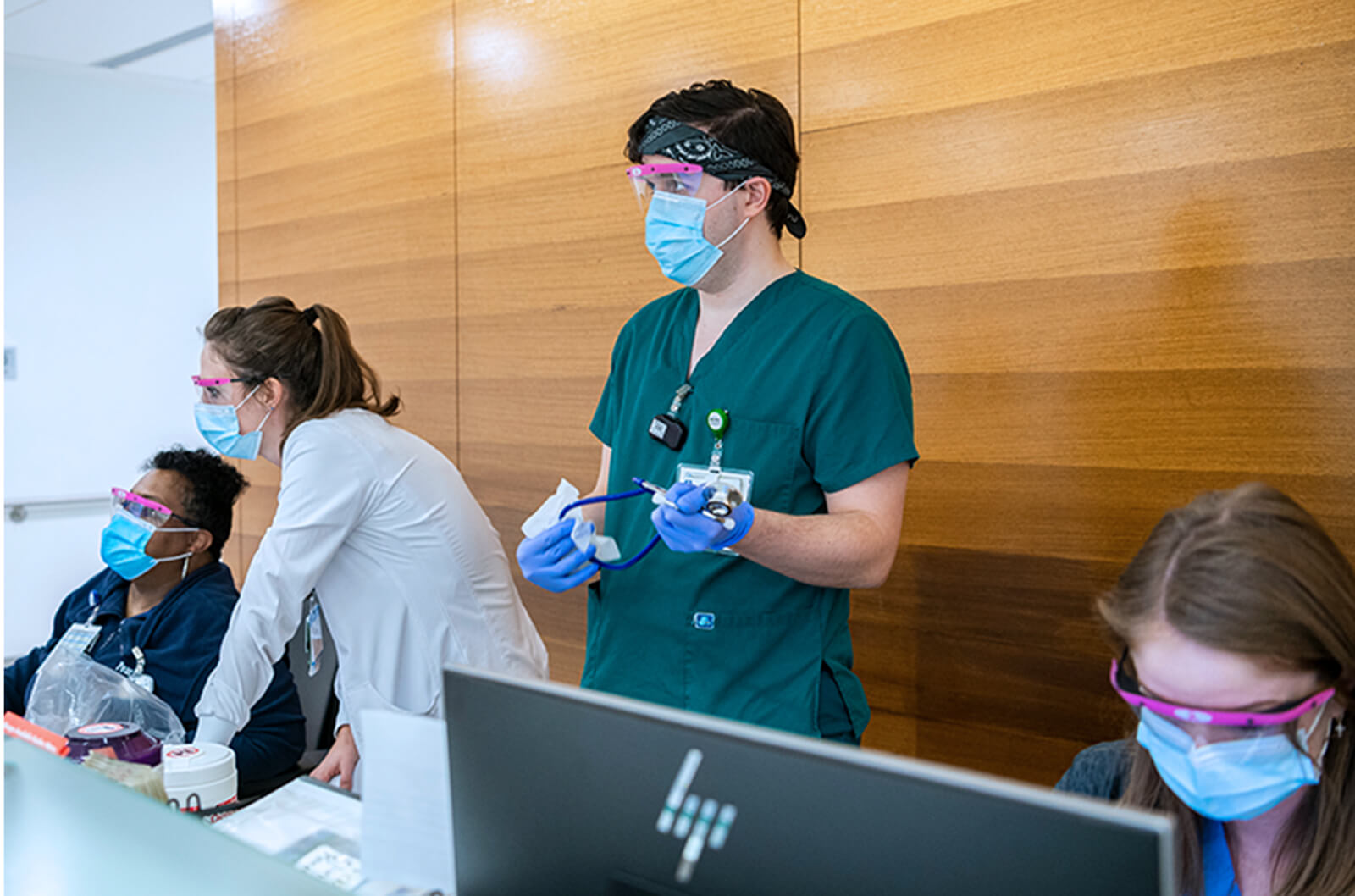 Specialty tracks
You'll have the chance to choose a specialty track and hone your skills into a specific area of care. This is your chance to advance your learning and set yourself apart as an expert our teams can look to. Specialty tracks include Med/Surg and Step-down Care, Behavioral Health, Critical Care, Emergency, Pediatrics, Neonatal and Mother/Baby.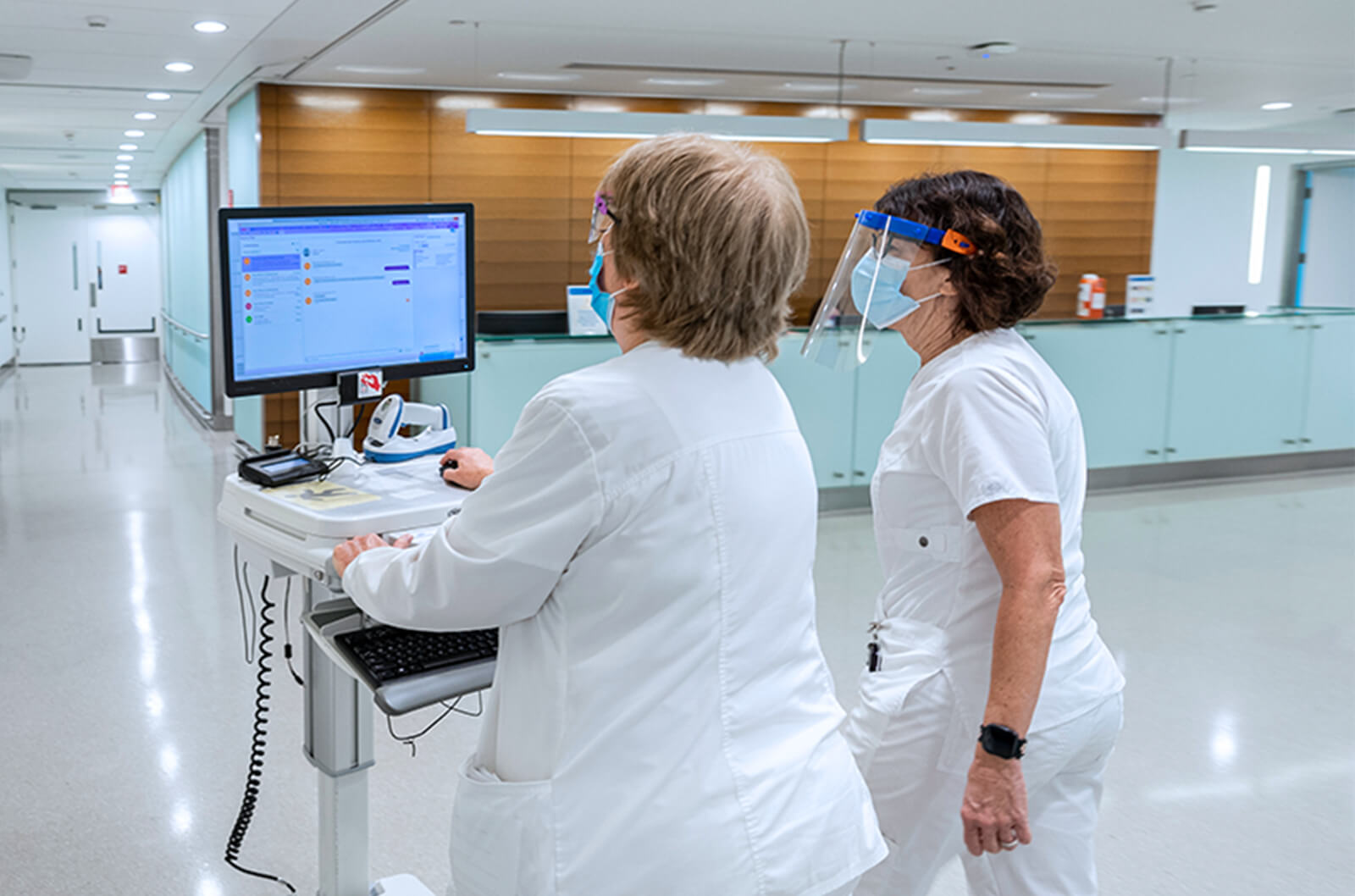 Going further
After your first year, you'll be able to choose from four career tracks that allow you to lean into your passions and pursue your next steps:
Always keep learning
Our careers are defined by lifelong learning and the consistent pursuit of being a better caregiver. Through our contact hour workshops, you'll be able to explore topics and interests that target the development of your clinical and managerial skills. And if advancing your formal education is one of your goals, our academic programs provide the ideal framework for planning your long-term future here.
Learn more about continuing your education